Date Founded
Wine Trail Traveler was established in January 2007. The idea of writing about wineries and creating learning modules developed during 2006. The tipping point came as Terry and Kathy Sullivan discussed visiting wineries with a professional. He mentioned that he would like to visit wineries but did not know what to do or how to go about it. He was intimidated by wine. This statement created the spark to design the website for Wine Trail Traveler.
Early on, the website had articles about visiting wineries, a simple learning section and an opinion section on wine related topics. As the site grew, a daily blog was created and a recipe section was added. The recipe section has grown to over 200 recipes that use wine as an ingredient. Three additional websites spun off the Wine Trail Traveler site. In 2008 the companion lodging website was established, in 2009 the companion winemaking website was launched and in 2012 the companion food website debuted.
Mission Statement
The mission of Wine Trail Traveler is to inspire and inform others to develop an appreciation of the wine culture by learning about wine, traveling to wineries/vineyards, making wine and participating in wine events. The Wine Trail Traveler website is a winery/vineyard and wine virtual visitor center.
Owners
After a 34-year career in education teaching elementary school students through university graduate school students, Terry began a new career as a travel writer specializing in the wine industry. Kathy was a home/hospital teacher working with special needs students in Howard County. Taking thousands of photographs and writing articles, Terry and Kathy visited wineries and vineyards in the Toscano, Umbria, Campania and Friuli regions of Italy, Champagne, Burgundy and Bordeaux regions of France, southeast England and Wales, New Zealand, ontario and Quebec wine regions in Canada, Croatia, the country Georgia (Sakartvelo) and numerous states in the United States including: California, Oregon, Washington, Colorado, Nevada, Texas, Tennessee, Kentucky, Ohio, Wisconsin, Michigan, Pennsylvania, New York, Connecticut, New Jersey, Delaware, Maryland, West Virginia, Virginia and North Carolina. Terry and kathy have visited and written about more than 1,000 wineries and vineyards.
Formal wine education includes the Wine and Spirits Education Trust (WSET) Intermediate Certificate. However in 2009 the direction of wine education shifted to making wine. While taking online winemaking courses through Washington State University, Terry and Kathy also crafted a barrel of Cabernet Sauvignon at Vint Hill Craft Winery in Virginia, and worked with a group to make a barrel of Cabernet Sauvignon at Tin Lizzie Wineworks in Maryland. During Spring 2010 they helped to plant an experimental vineyard at Tin Lizzie Wineworks. Currently they crafted a barrel of 2012 Atlas Peak AVA Cabernet Sauvignon at Tin Lizzie Wineworks. Plans for the future include building a small marani with two buried qvevri. Grapes in the qvevri would ferment and age on the skins, seeds and jacks for several months.
Books
Terry and Kathy have written two books and are working on their third book. A Wine Journey was published in November 2012 and presents what any wine enthusiast can do to learn about wine, make wine and enjoy wine travel. A Wine Tourist's Guide: Visiting Tasting Rooms was published in September 2013. This guide book focuses on what wine travelers can expect when visiting a tasting room. The books has chapters on tasting room etiquette, how to taste wines, ten international grapes, common wine myths and misconceptions and how to plan to visit wineries. The third book Georgia, Sakartvelo: the Birthplace of Wine is about the country Georgia, its grapes varieties and winemaking that spans 8,000 years. They plan to have the book published in early 2014.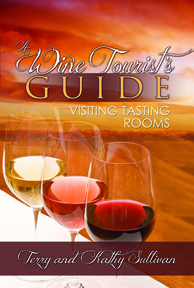 Presentations
Conference Presentations
Beginning in 2012, the Sullivans started making presentations at wine-related conferences. At the 2012 International Wine Tourism Conference in Perugia, Italy, Terry, presented "Best practices for increasing traffic to wine regions."
During 2013, Terry presented at the Eastern Winery Exposition and a week later both Terry and Kathy presented at the International Wine Tourism Conference in Zagreb, Croatia. The title "Experiences that Cultivates Brand Ambassadors" was presented at both conferences.
Terry and Kathy will attend and present at the 2014 International Wine Tourism Conference scheduled in Tbilisi, Georgia.
Speaker Engagement
You can entice more people to your winery or wine event with a wine presentation by Wine Trail Traveler, LLC. Each presentation is approximately 2 hours long and includes a visual presentation, participants' wine tastings and an opportunity to complete the Wine Century Club application. Give your customers another reason to return by offering these entertaining and informative presentations.
Cost: negotiable
Contact:
Terry & Kathy Sullivan 
Wine Trail Traveler
6578 Dovecote Dr.

Columbia, Maryland 21044

410-402-0217
email
An Introduction to Wine Topics
What to do during a structured tasting
How is wine made?
Styles of wines: dry, sweet, sparkling, fortified
International Grape Varieties, white
International grape varieties, red
Non-grape wines
Wine and food pairing strategies
Building a Wine Culture Topics
Georgia, the Birthplace of Wine
What Croatia has to Offer Wine Enthusiasts
New Zealand: What Does New Zealand Offer Wine Lovers
Examine and Taste a Specific Wine Variety from Different Areas of the World
Thematic Topics
Wine and Chocolate Fun
Does the Wine Glass Make a Difference?
Wines by the Fireplace
---
Terry & Kathy Sullivan Images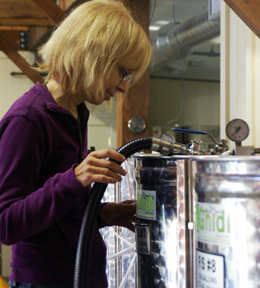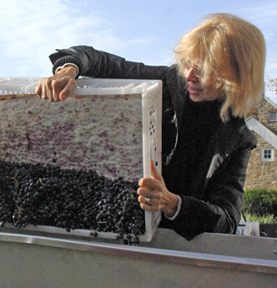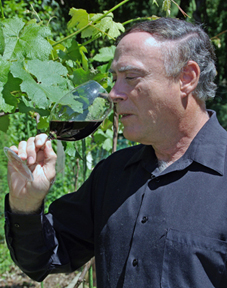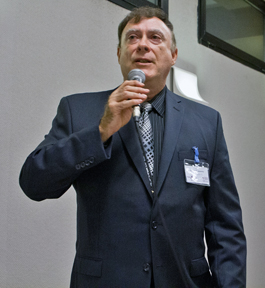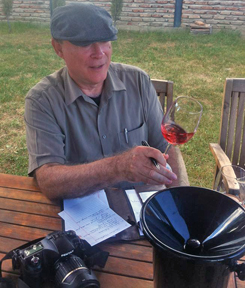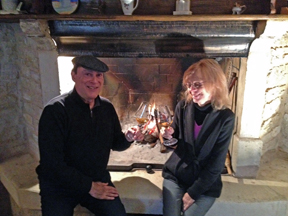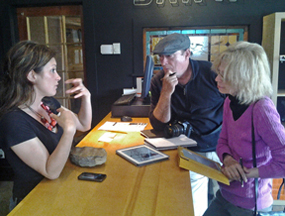 ---
Wine Trail Traveler Staff
Terry Sullivan

co-owner, writer, photographer, web page design
Kathy Sullivan

co-owner, writer, editor
Meghan Neumeier
writer
Meghan has an M.A. in theological studies from the University of Dayton and a B.A. in English from St. Mary's College of Maryland. Her column entitled " Wine and the Bible" discusses connections between wine, the Bible, and Christianity.
Guest Writers
Erin Sullivan
Erin K Sullivn is an actress and mixologist living in Ney York City. Her interest in wine dates to her college years when she spent a semester in Aix-en-Provence, France.
Ronald Rens
Dutch born Ronald Rens lives and works at Chateau Coulon Laurensac near Bordeaux in France. With his wife he runs The Bordeaux Wine Experience, a company that specializes in luxury wine and culinary tours in the Bordeaux region and is generally considered as the leading Bordeaux wine tour company.